Does this auction seem fake to you?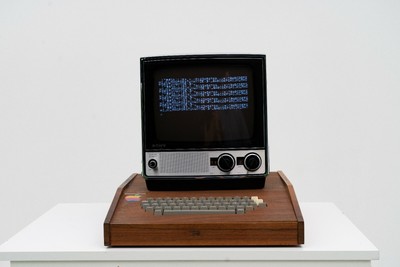 This Apple-1 is an unmodified NTI board in almost perfect condition on both front and back of the main board where you can see there have been no modifications or repairs.
This auction seems.... not legit. Someone who's never sold anything on EBay suddenly has a $1.75 million rare computer to sell? Seems suspicious.....